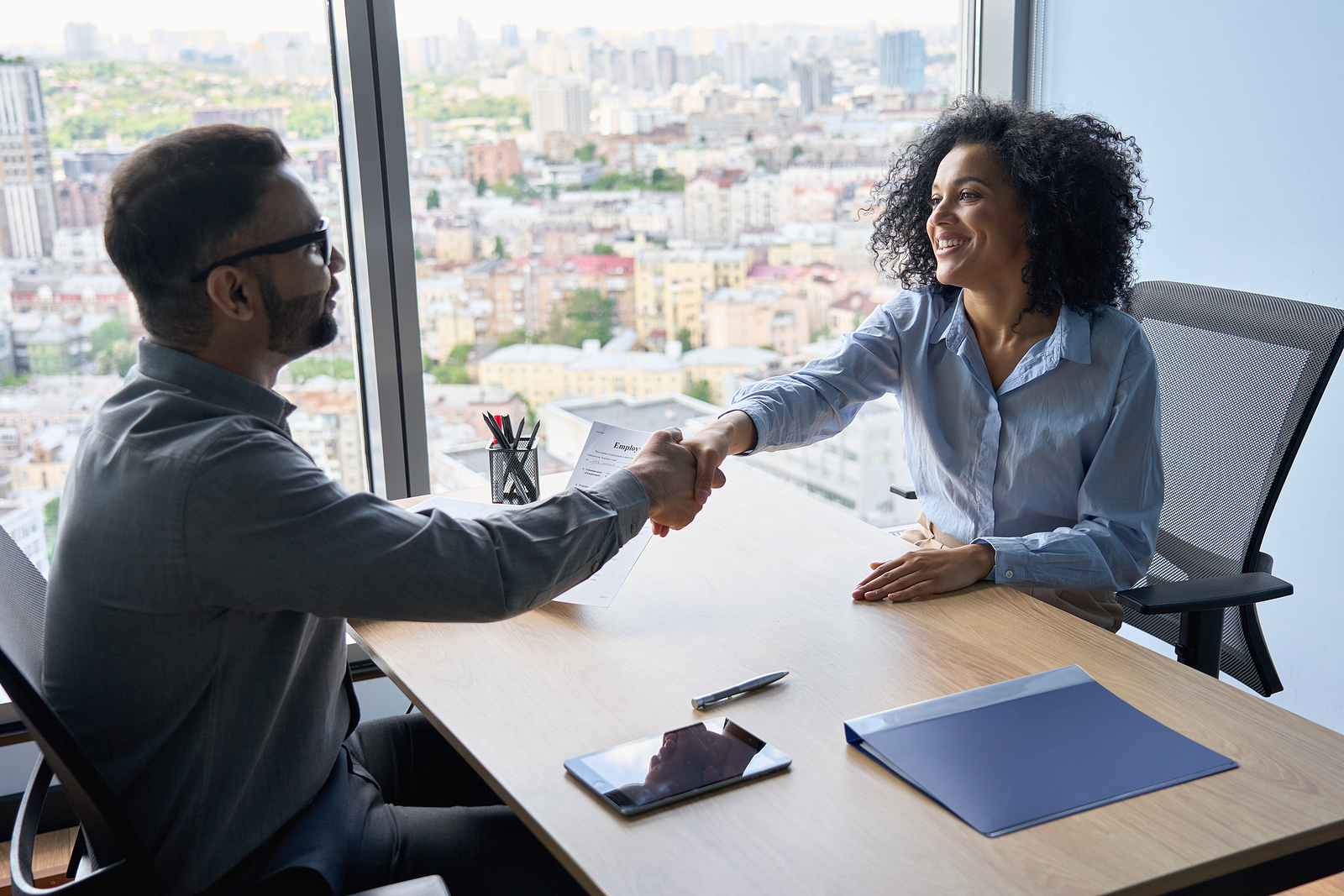 Polaris Consulting Group, Inc. is a premier Management Consulting Firm supporting the DoD and IC in the areas of Program Management, Acquisition Management and Administrative Services. We value our employees by offering competitive salaries, attractive benefits, upward mobility and a culture dedicated to superior customer service. We're here for you every step of the way. Take your career to the next level by joining a team dedicated to your success.
Your job search starts here. If you do not see a current opening, submit your resume and join of talent pool.  We will include you on our contact list when new opportunities arise.
Medical / Dental / Vision
Life Insurance, LTD & STD
Bonus & Referral Programs
Employee Assistance Program
Read what our employees have to say about Polaris Consulting Group!
"It is an honor and pleasure to be a part of an exceptional firm/team of dedicated and competent professionals that encompasses the correct blend of corporate values. Polaris has been very rewarding and a significant milestone in my professional career as I have been given opportunities to demonstrate my talents and expertise while obtaining additional experience and breadth that is required for continuous process improvement & innovation, excellence, and superior customer service."
– Tymyra B., USAF
"I've been a member of Polaris Consulting Group team since 2018. The team made transitioning from the military to the civilian workforce an extremly easy process; this experience has been nothing less than amazing! Here I feel valued as a person and not just an employee."
– Natalie W., USAF
"Polaris has provided me the opportunity to extend my knowledge and experience as a retired Veteran to work within a DoD capacity across the IC spectrum. I would highly recommend anyone to take a look at Polaris and see what opportunities they have to offer."
– Former Employee
"The whole team is welcoming, and they made sure I was informed from start to finish. I was able to get my placement within the agency of choice and I couldn't be happier in my career. If you are in the midst of deciding, who to go with, Polaris will meet you at your need. "
– Former Employee
" I appreciate your commitment and effort.  Since we first made contact during the interview process, I have had the good fortune of working with you. Although the onboarding process might be difficult, you made it seamless and stress-free."
– Former Employee
Our trained Technical Recruiters will take the time to evaluate both your credentials and career aspirations to identify the right job for you. They can make your job search easier. If you do not see a current opening, please send your resume to info@polarisgov.com and join our talent pool!  We will contact you when we have a requirement matching your skill set.
Choose your desired employment location
Review and apply for position matching your experience/skillset
Provide contact details and upload resume
Apply and Submit
You will be contacted within 2 business days
HR will schedule a 15 min phone screen
Learn about Polaris
Review your work experience
Define employment objectives
Clearance verification
HR will schedule in-person interview
Visit our office
Interview with Program Manager
Learn your new position and expectations
Join a dynamic team supporting outstanding clients
View jobs available in both of our offices, and apply today!
Washington Metropolitan Area
Positions in Washington Metro Area
Administrative Assistant – NCE
Polaris is actively seeking Dynamic Executive and Administrative Assistant's with TS/SCI clearance for immediate openings supporting our DoD client: 
The candidate will perform; but will not be limited to; the following responsibilities: 
Excellent communication skills both verbally and written 

Maintaining schedules, appointments, meetings, and calendars in Microsoft Outlook for assigned staff 

Interacting with other support staff and departments to gather, supply, or coordinate information 

Experience with the Defense Travel System (DTS), knowledge of the Federal Travel Regulation (FTR) and Joint Travel Regulation (JTR) 

Managing front desk operations i.e., answering multiple phone lines; greeting visitors 
Proofreading and editing internal and external communication and correspondence 

Schedule conference rooms and notify required attendees of scheduled meetings  

Independently anticipate and provide responsive administrative support to facilitate completion of all organizational mission requirements 

Create workbooks (e.g., read-ahead, staffing, continuity, standard operating procedures)  

Strong teaming and collaboration skills that foster office unity and cohesiveness in support of completing office administrative requirements 
Track incoming tasks actions and update element task action tracking systems. 

Proficiency with MS Office products (Word, Excel, PowerPoint, Outlook) 
Executive Assistant – NCE
***This position is contingent upon contract award.***
Executive Assistants provide support for one or more senior executives/leaders in DO.
Tasks include, but are not limited to:
Document Preparation. The contractor employee shall be proficient in the preparation of briefings, read-aheads, minutes and other executive-level documents as required for senior officer support. The contract employee shall maintain and record vision control of all documents.

Senior Officer Support. The contractor employee shall answer phones, send and receive electronic documents, coordinate Video Teleconferences and other executive-level meetings, maintain calendars and provide other support as necessary to the success of the mission.

Administrative Responsibilities. The Executive Assistant shall be able to perform the following tasks:

Prepare and Process Documents. Draft, process, track, coordinate, update, edit, file and maintain paper and electronic documents.

Coordinate Tasking Actions. Receive, track, log, communicate and monitor organizational tasking actions.

Record Maintenance. Maintain appropriate records regarding correspondence, travel funds, supplies, equipment, space allocation and expendable necessary for the orderly conduct of operations. Records can be kept in paper or electronic files.

Process Travel Documents. Prepare and assist travelers in preparing Orders, Travel documents and Vouchers for Temporary Duty (TDY) travel. Orders may be processed in the Defense Travel System (DTS) and/or hard copy formats.

Escort Duty. Assist with escort duties for "uncleared" personnel in secure workspaces.

Meeting and Calendars. Coordinate the scheduling of meetings and all requirements (Video Teleconference, Speaker Phones, etc.)
Positions in St. Louis, MO
Administrative Assistant – STL
Polaris is actively seeking Dynamic Executive and Administrative Assistant's with TS/SCI clearance for immediate openings supporting our DoD client: 
The candidate will perform; but will not be limited to; the following responsibilities: 
Excellent communication skills both verbally and written 

Maintaining schedules, appointments, meetings, and calendars in Microsoft Outlook for assigned staff 

Interacting with other support staff and departments to gather, supply, or coordinate information 

Experience with the Defense Travel System (DTS), knowledge of the Federal Travel Regulation (FTR) and Joint Travel Regulation (JTR) 

Managing front desk operations i.e., answering multiple phone lines; greeting visitors 
Proofreading and editing internal and external communication and correspondence 

Schedule conference rooms and notify required attendees of scheduled meetings  

Independently anticipate and provide responsive administrative support to facilitate completion of all organizational mission requirements 

Create workbooks (e.g., read-ahead, staffing, continuity, standard operating procedures)  

Strong teaming and collaboration skills that foster office unity and cohesiveness in support of completing office administrative requirements 
Track incoming tasks actions and update element task action tracking systems. 

Proficiency with MS Office products (Word, Excel, PowerPoint, Outlook) 
Executive Assistant – STL
Polaris is actively seeking Dynamic Executive and Administrative Assistant's with TS/SCI clearance for immediate openings supporting our DoD client: 
The candidate will perform; but will not be limited to; the following responsibilities: 
Excellent communication skills both verbally and written 

Maintaining schedules, appointments, meetings, and calendars in Microsoft Outlook for assigned staff 

Interacting with other support staff and departments to gather, supply, or coordinate information 

Experience with the Defense Travel System (DTS), knowledge of the Federal Travel Regulation (FTR) and Joint Travel Regulation (JTR) 

Managing front desk operations i.e., answering multiple phone lines; greeting visitors 
Proofreading and editing internal and external communication and correspondence 

Schedule conference rooms and notify required attendees of scheduled meetings  

Independently anticipate and provide responsive administrative support to facilitate completion of all organizational mission requirements 

Create workbooks (e.g., read-ahead, staffing, continuity, standard operating procedures)  

Strong teaming and collaboration skills that foster office unity and cohesiveness in support of completing office administrative requirements 
Track incoming tasks actions and update element task action tracking systems. 

Proficiency with MS Office products (Word, Excel, PowerPoint, Outlook)